6 Species to Hunt at the Kaweka Game Preserve
At Kaweka Hunting in New Zealand, there are multiple different species to hunt. There are also different places you can hunt, such as the game preserve or free-range property. On the Kaweka Game Preserve, there are 6 different species to hunt. The Kaweka Game Preserve is home to native species, along with others that were brought and bred there. This gives hunters a diverse group to target. Keep reading to learn the 6 species to hunt at the Kaweka Game Preserve.
Red Stag
You have not hunted in New Zealand until you have taken a red stag. This is a once-in-a-lifetime hunt every hunter should have the chance to experience. A red stag is one of the largest deer species. The average red stag weighs 200 kg (440 lbs). Also, they have anywhere from six to fifteen points on their antlers.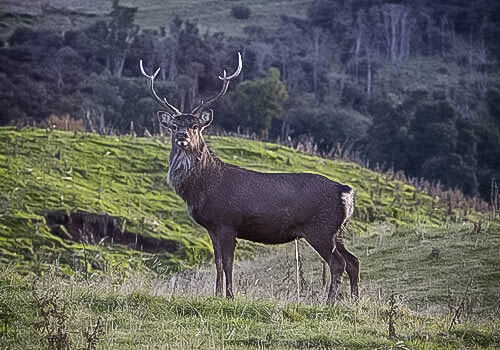 Sika
Sika deer, also called spotted deer or Japanese deer, live on the Kaweka Game Preserve. The average Sika weighs 42kg (93 pounds) and has no more than six to eight points. A Sika deer has very even points making it a beautiful trophy.
Rusa
Hunting rusa on the Kaweka Game Preserve is truly a unique experience. Rusa deer were mistakenly brought into New Zealand in 1907 because it was thought they were sambar deer. The average adult weighs 64 kg (140 lbs) with antlers that average 83-89 cm (33-35 in).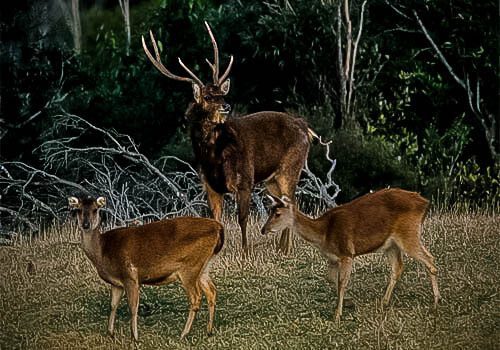 Fallow
Fallow deer are also species you can hunt at Kaweka. They are brown and spotted with an average weight between 45-82 kg (100 – 180 lbs). Fallows make great trophies because of their palmated antlers, often compared to a moose.
Elk
The biggest game you can hunt on the preserve are elk. Elk are also one of the largest species in the deer family. A mature adult weighs over 317 kg (700 lbs). They are trophy deer because of their large rack.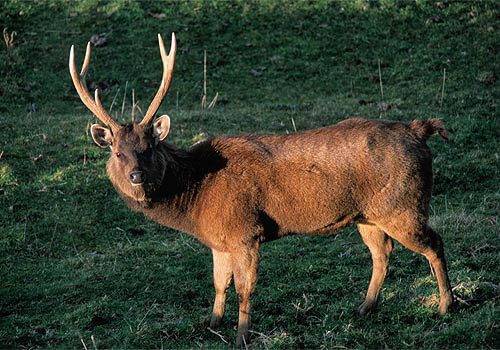 Sambar
Last but not least, you have an opportunity to hunt sambar on the Kaweka Hunting Preserve. They are a highly sought after deer because of their tall antlers.
Are you interested in hunting one of these 6 species at the Kaweka Game Preserve? Give us a call and book your hunt today!