Wild Boar
The boar growls fiercely, cornered by the high spirited hunting dogs Foaming at the mouth, facing his foe he grinds and sharpens his tusks making the hair on the back of the hunter's neck stand on end. The boar breaks with the dogs at his heels, he runs back to his patch to where he knows he can back up to the cliff and fight. If you want to hunt New Zealand in a way that makes your heart jump out of your chest – try a wild boar hunt with dogs.
At Kaweka Hunting we're lucky to have an expert boar hunting guide on hand to make sure you return home from your New Zealand hunt with stories as wild as your trophy! Boar thrive in the native bush in NZ, this semi nocturnal species is abundant at our ranch and surrounding areas. Boar will typically weigh around 200 – 250lbs with tusks that can grow up to 3-4 inches long.
If you're considering the challenge of a boar hunt with dogs in New Zealand, we recommend that you have nerves of steel as the boar is a very aggressive animal – several pig dogs have even been killed in pursuit!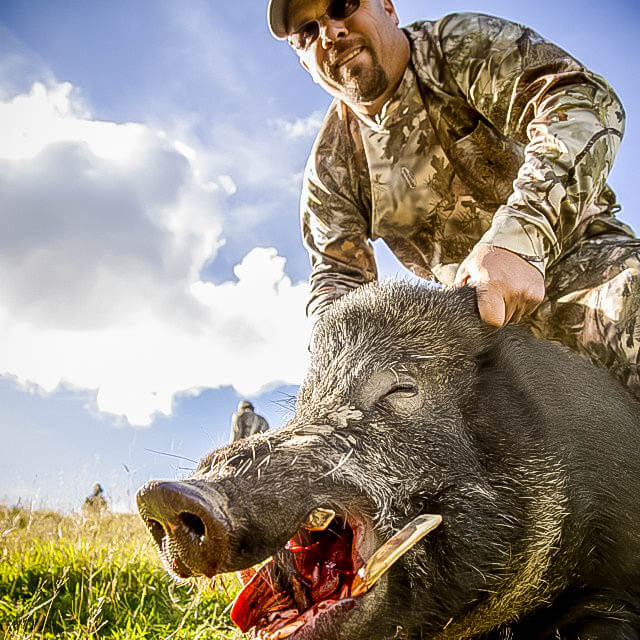 READY

to Book Your Hunt?

check out our rates and packages to book your next NEW ZEALAND hunt!