Goat
The perfect 'top off' to finish your New Zealand big game hunt. At Kaweka Hunting we offer all our hunters the opportunity for hunting mountain goat and Arapawa ram as an addition to any package, with both South Pacific species available as an 'in the field' add on.
Hunting mountain goat and ram is great for seasoned hunters as an additional trophy that can be entered into the South Pacific species record book. They are also ideal as a first trophy for novices and as an affordable New Zealand Big game trophy for youth hunters.
South Pacific Goat
South Pacific goats were released into New Zealand by the early whalers and sealers. These days, hunting for mountain goats is widespread as this South Pacific species is scattered throughout both islands.
Many enjoy hunting the gregarious goat as a change to the rigors of big game deer hunting in New Zealand. Available in almost every size, shape and colour, the goat can grown horns up to 45 inches in length, with the largest billy goats carrying a wide spread over 30 inches.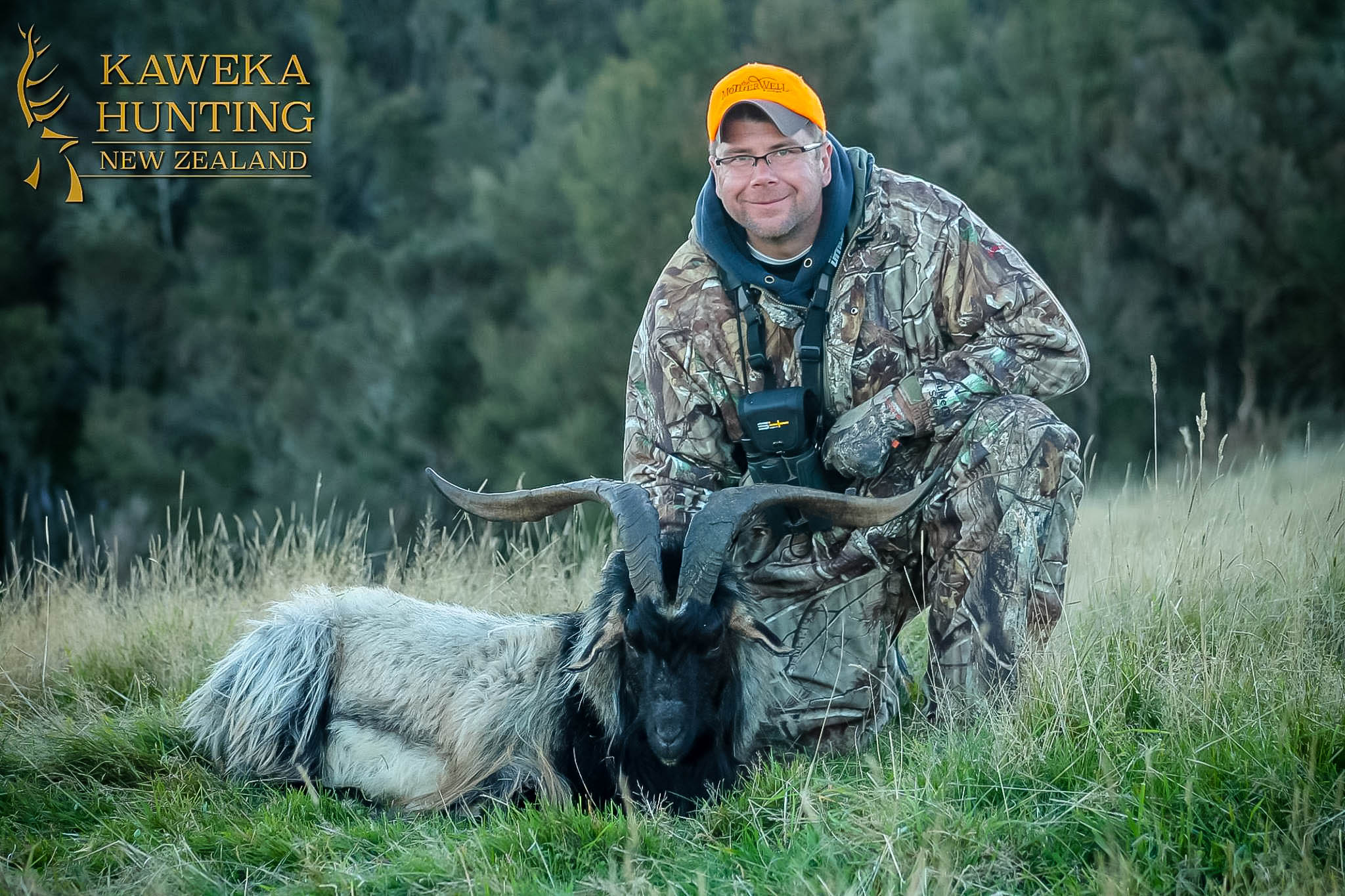 READY

to Book Your Hunt?

check out our rates and packages to book your next NEW ZEALAND hunt!