Elk
The high pitched bugle of a lone trophy Elk splits the cool morning air. Slowly walking upwards with his long stride, he is stopped in his tracks by a movement at a nearby blind. He throws his head back and regards the hunter with a look of disdain. Trophy South Pacific Elk, most commonly referred to as Wapiti are from the blood lines of the Rocky Mountain Elk and were originally gifted to New Zealand in the early 1900's by Theodore Roosevelt.
Trophy Elk can only be hunted in game estates in New Zealand, as free ranging populations have almost all disappeared. Good genetic quality ensures a rewarding elk hunt in New Zealand, with trophy elk scoring up to and over SCI 400. Easily distinguishable from other species because of massive body size, buff coloured rump patch, shaggy neck/chest mane and typical clean 6×6 head the trophy elk is a favourite of many hunters, particularly those from North America who want a guaranteed trophy elk and successful New Zealand hunt.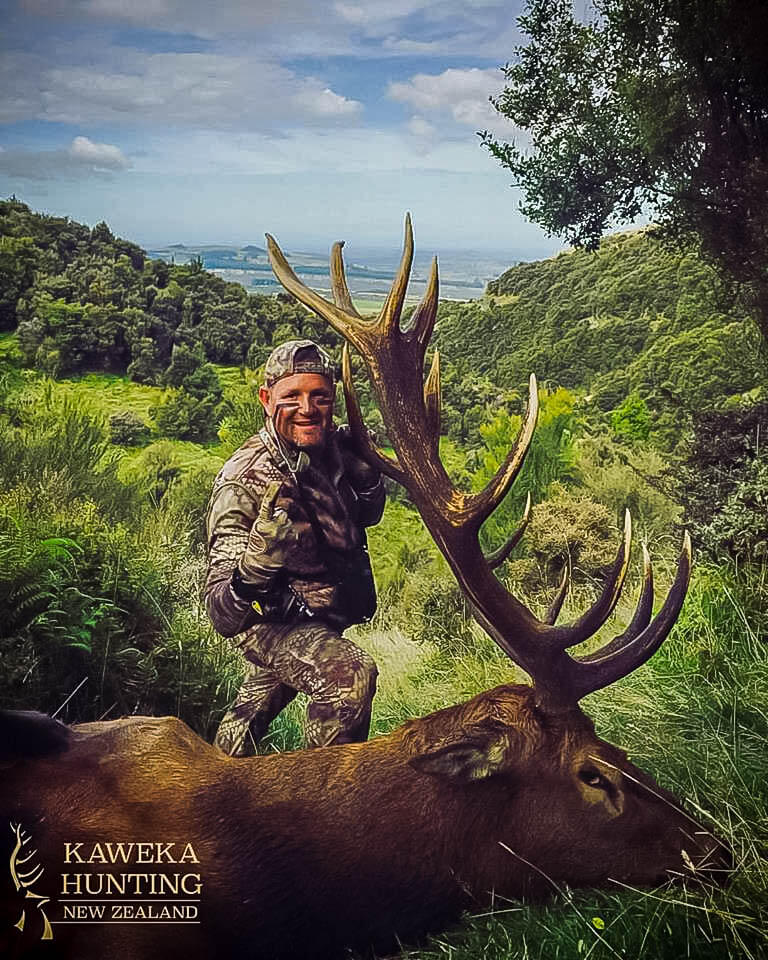 READY

to Book Your Hunt?

check out our rates and packages to book your next NEW ZEALAND hunt!